In partnership with The Up Institute supporting the professionals working to solve child abuse and neglect globally, through advocacy, public education, and family support programs. A non-profit organization that aims to create safe and healthy communities for children and their families. Up for CHAMPIONS works with community, state, and national organizations to expand and disseminate knowledge about child abuse and neglect. CHAMPIONS – Children's Heroes Addressing Maltreatment & Prevention with Innovative Optimal New Solutions.
What's up @ UP?
SEPTEMBER 2022
Viola was an invited roundtable discussant with child sexual exploitation and abuse (CSEA) experts from across the US and UK. They convened for the launch of the World Childhood USA-Out of the Shadows Index Report in Washington DC. One of the key findings is that the US does not have a consistent child-centered vision for how to prevent and respond to CSEA. Viola was asked to contribute her expertise to amplify the report's findings and begin the work of effecting policy changes that will better serve children.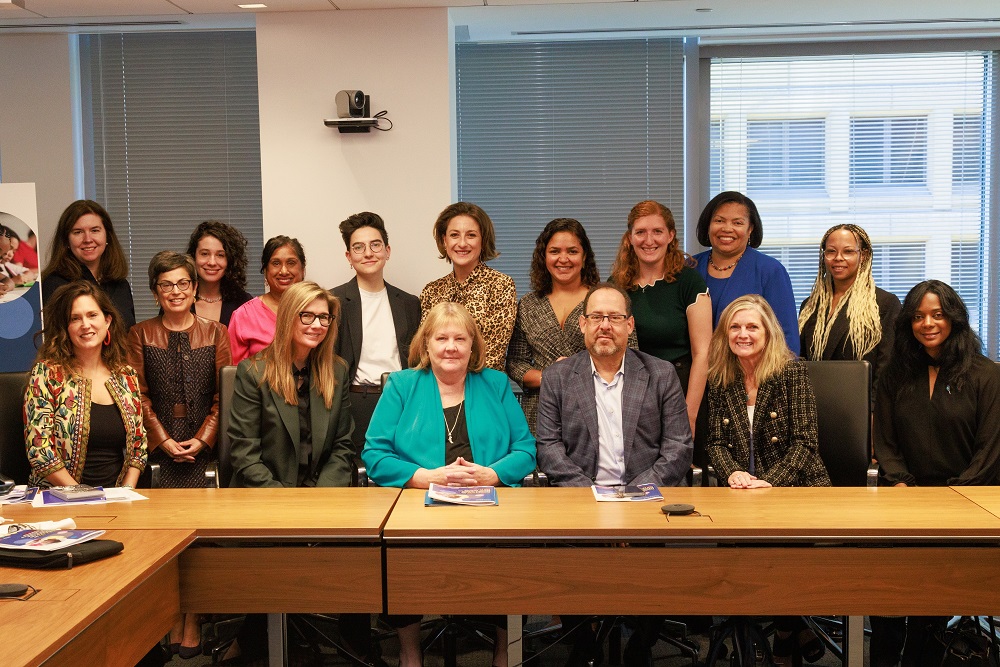 SEPTEMBER 2022
Thank you to the Kappa Delta Sorority at Old Dominion University in Norfolk, Virginia for their long-term support of Prevent Child Abuse Hampton Roads and their ongoing commitment now that it is operating as UP For Champions.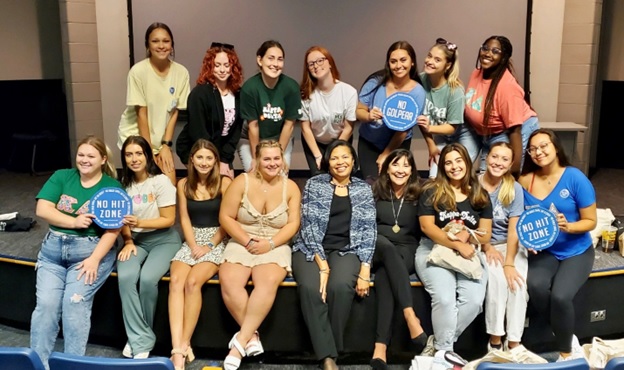 SEPTEMBER 2022
Stacie presented at the 23rd Annual Southern States Victims Assistance Conference.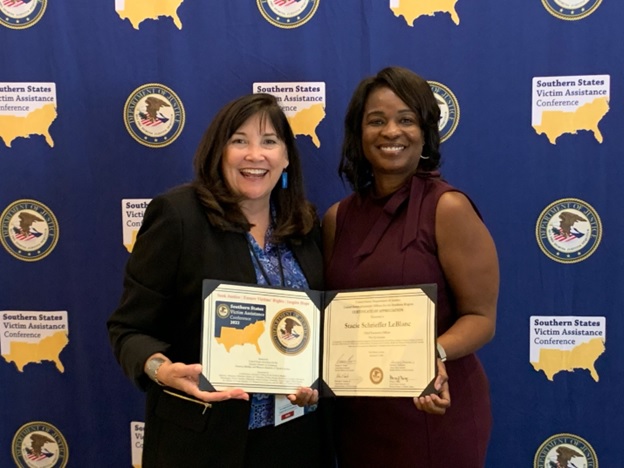 AUGUST 2022
Viola & Stacie provided several presentations at the 27th IVAT San Diego International Summit.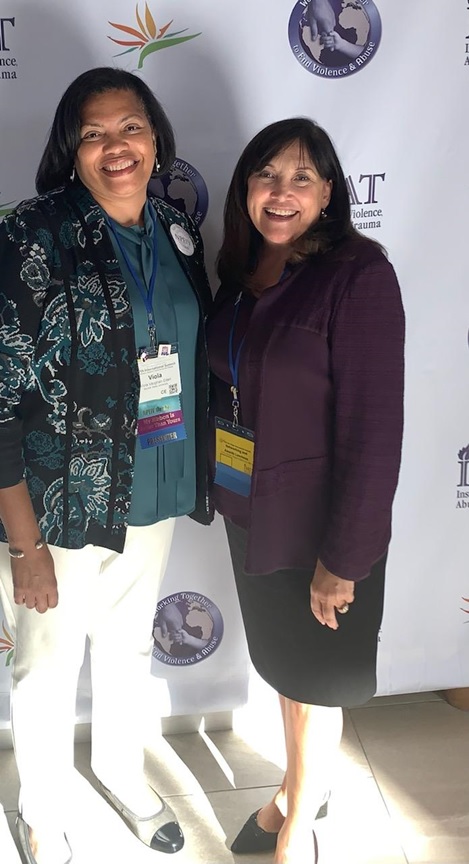 AUGUST 2022
Stacie moderated a panel on The Use of ACEs Science to Promote Early Intervention and Prevention at the 27th IVAT San Diego International Summit with renowned physician and researcher, Dr. Vincent J. Felitti, one of the world's foremost experts on childhood trauma. The panel also included former APSAC President Mrs. Joyce Thomas and Prevent Child Abuse America research officer, Dr. Bart Klika.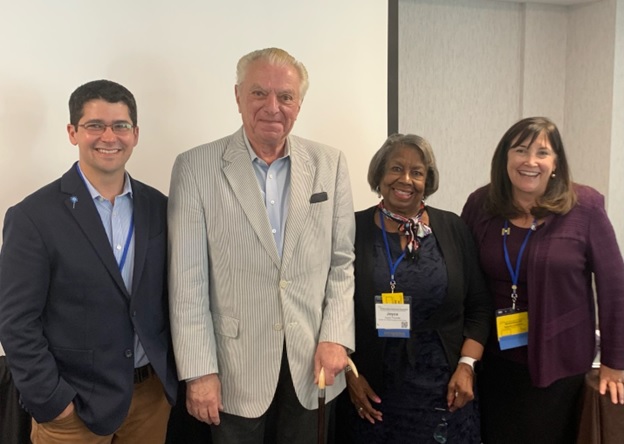 AUGUST 2022
Stacie received the American Psychological Association Division 37 Society for Child and Family Policy and Practice's Distinguished Contribution to Child Advocacy Award. She was joined by APA members, Dr. Viola Vaughan-Eden, Dr. Ernestine Briggs-King, Dr. Liz Gershoff, and Dr. Christina Rodriguez.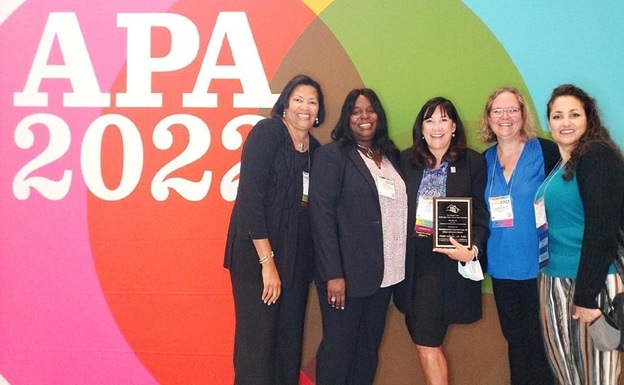 JUNE 2022
Stacie and Viola presented at the 39th NOFSW Conference in New Orleans, LA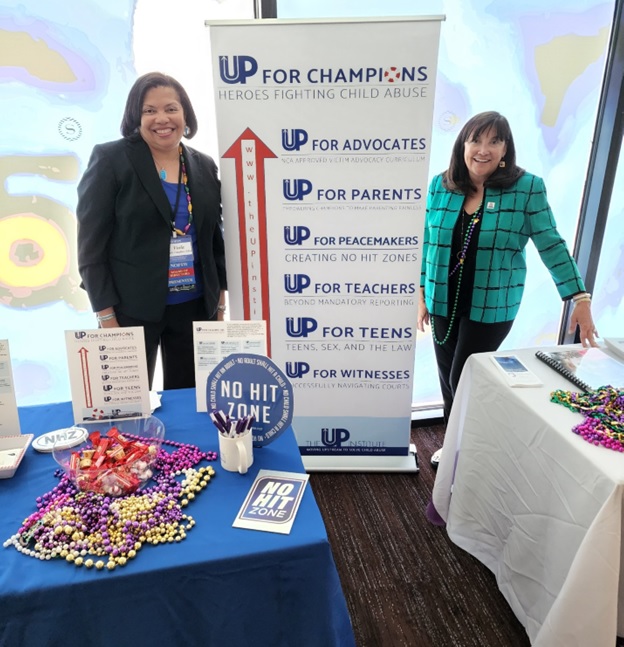 JUNE 2022
Stacie received the APSAC Outstanding Service Award at the 29th APSAC Colloquium in New Orleans, LA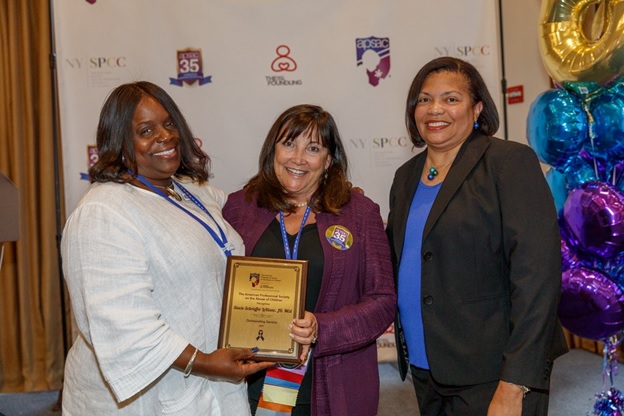 MAY 2022
Viola promoted to FULL Professor at Norfolk State University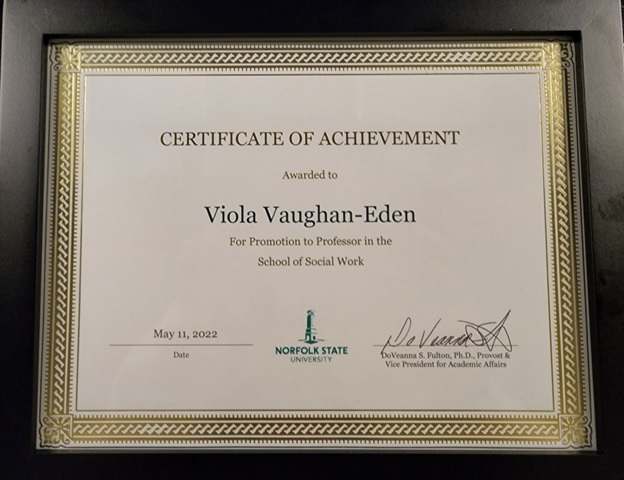 APRIL 2022
Stacie in The Advocate, a Division 37 Newsletter of the American Psychological Association
APRIL 2022
The Up For Champions Victim Advocacy Training curricula has been approved by National Children's Alliance under the 2023 Standards for Accreditation as meeting the requirements for foundational training for Victim Advocates.
MARCH 2022
Viola presented at the 19th Hawai'i International Summit in Honolulu, HI. She also attended the closing plenary with the late Pono Shim. This was his last speaking engagement and he shared the powerful gift of understanding ALOHA.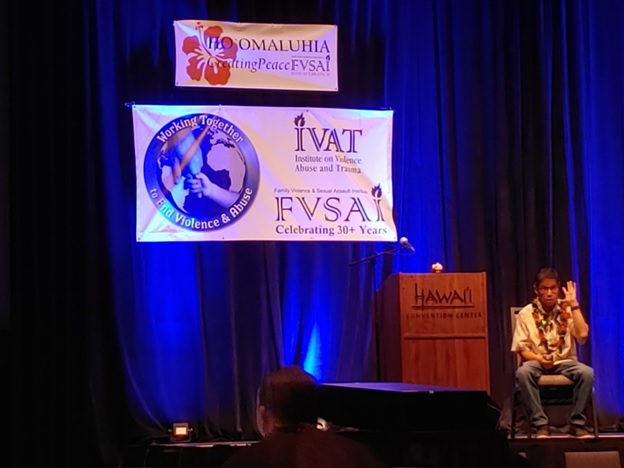 JANUARY 2022
Stacie and Viola spoke at Holy Light Mission Baptist Church in Los Angeles, CA on Positive Parenting, Corporal Punishment, Spanking, and No Hit Zones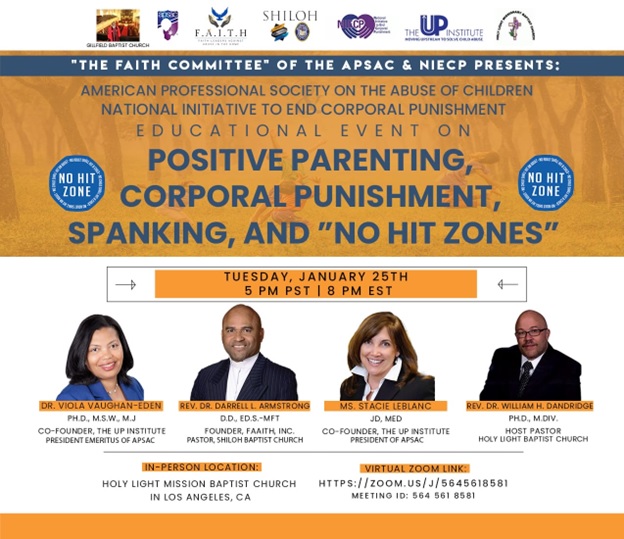 NO HIT ZONES
UP For Champions raises awareness about the most prevalent risk factor for child abuse, physical discipline. UP executives designed No Hit Zone materials for public use because research demonstrates it is a promising practice for changing attitudes about parent-to-child hitting. For additional information and resources visit our No Hit Zone initiative and download an NHZ Toolkit.